Is your current Phone system capabilities a compliment are hindrance to the growth of your business
Nowadays, nobody can question that a phone system is critical to any business. Business leaders often say, "Our phone system does not generate sales, but without one there would be no revenues".
Given that a telephone system is so critical to a business and its success, you have to asks, is it necessary that your phone system always be a cutting edge system with all the latest capabilities and features that it can give to a business?
Say it another way, is it important that you must always be on the lookout to keep your phone upgraded and modernized?
Well the answer to this question is obviously 'No'. While your phone system is married to your business needs. The frequency of an upgrade or replacement will depend what type of business you are in. We can expect a call center to have a more modern and updated system as compared to a manufacturing company, but there can be no doubts about the criticality of phone systems to either of these types of businesses
Business Telecom Systems Have Gone Multimedia
Any business owner knows that business communications are no longer just about voice calls alone. A Customer can use any type of communication method they are comforta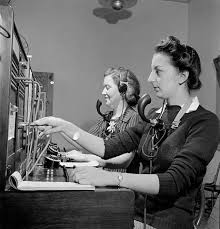 ble with, like email, online chat, text, telephone call, and the businesses communication system has to be capable of handling and processing the message.
Also, employees internally can use multimedia methods of communication to make a major impact on productivity and efficiencies of work load. As an example, a repair person in the field can send back images of a failed component and discuss the issue with an expert rather than bring the part back. Repair manuals can be made available online and can be accessed from anywhere, at any time minimizing the potential and downtime.
Users create content and information that can easily be shared with others ensuring that a knowledge transfer and greater efficiencies take place.
The business telephone system basically creates the backbone of these and many other messaging applications.
Businesses look for unified communication (UC) solutions, not just phone systems. Modern phone systems need to be able to handle most aspects of UC. If your phone system is still providing the more basic services, it is time that you considered an upgrade or a replacement.
The Warning Signs
Businesses make and receive hundreds of phone calls a day. How can a business manager be sure that these calls are being handled as efficiently as possible to fulfill the business goals?
Here are some signs that tell if things could be better.
• Your company can only handle voice calls and faxes: Not only are you losing out on other methods of conversation with clients, associates, remote workers and vendors, a phone system like this gives out an impression of a business that is behind time.
• Caller trends are not known: once again this boils down to the interfacing between the phone system and your CRM software. Unless such an interface exists, how will the management know of customers that call more frequently and resolve issues that trouble them?
• Calls can only be taken on the employee's desk; it takes major effort to track down a person who is not at their desk.
• Customers call you, but you seldom call them creating a reactive type business where you respond to customer messages. A proactive business can approach customers and prospects to resolve issues earlier, create opportunities for cross and up-sells and maintain constant contact. In order to do this, the business needs a system that can interface with the Customer Relationship Management (CRM) system and maintain a continuity of conversation with the customer. Older phone systems are unable to do this.
It's important to note that this list does not mention anything about system uptime. We are assuming that your current phone system is still somewhat reliable, and that it's not yet obsolete technology, and that service and repair parts are still available if it needs repair. The older system simply lacks many of the features that modern systems provide.
The big question is:
Should a business upgrade its older system or replace it completely with Modern technology?
Upgrading Your Phone System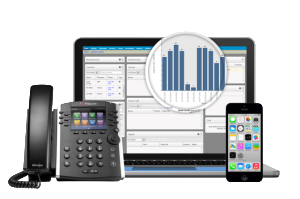 When a company starts to think of upgrading their current phone system, the major requirement is to evaluate whether the upgraded system will provide all of the services that their business needs to grow.
It is also very important to consider how long a upgraded telephone system will stay Up to date and how the costs of the upgrade will compare with the cost of a new system.
Here are a few questions to ask to help make a better decision:
Key Questions to Ask…
How old is the present system and what business needs are behind the requirement to upgrade?
Is the phone system a legacy PBX or is it a more modern IP PBX?
Will the upgrade require changes to the existing infrastructure? Does the upgrade simply consist of a software change?
What has been the quality of support from the existing vendor?
Is there an option of adding third party solutions to increase the capability of the phone system?
What would these cost and how much of an administrative overhead be added due to this?
Will the upgrade meet all requirements of the business for (at least) the next five years?
How robust will the new system be?
What up times can be expected?
Will spares and service support be available for the upgraded system for (at least) the next five years?
We at Randercom can help guide you through this process when considering your options call us at (920) 731-3944 of click here