Are you a small business owner who thinks a Customer Relationship Management (CRM) System is out of your league?  Does the cost of these systems just seem to high?  Nextiva introduced the NextOS, which levels the playing field for small businesses.  The NextOS uses your phone system as the platform for a CRM system.  It integrates your phone system with other customer communication records.  When a customer calls, you automatically get real-time information about that customer, as well as a history of interactions with that customer.  NextOS is an excellent option for small businesses to utilize the CRM system at an affordable price.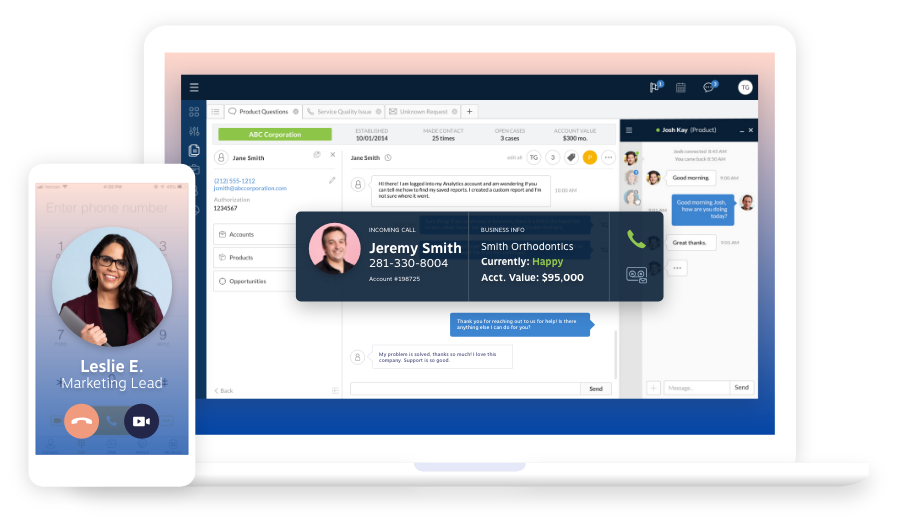 NextOS includes four main features that will make your business run more efficiently:
Call Pop – When a customer calls, account information, sentiment, and past interactions show up right on your screen.  You will know your customers instantly when they call your business.
Sentiment Analysis – Track every interaction customers have had with your business. See their past experiences to get a complete picture of their customer journey.
Analytics – Get real insights on your entire business. Understand customers down to an individual level.  Collect your best insights onto data dashboards.
Automation – Free your entire company from busywork with automations that utilize your business data to make smart decisions on autopilot.
Call RanderCom at (920) 731-3944 to learn more about NextOS and its affordable pricing.