DATA CABLING
must be reliable so your business
can run efficiently. 
Businesses are dependent on data cabling for voice, data, video and other management systems. You need to hire qualified professionals who understand your voice and data cabling requirements. Our technicians are available 24/7 for emergencies to keep you up and running and are trained on proper installation methods to ensure your connections are reliable.
Choosing the Right Cabling Infrastructure for Your Company
Today's manufacturers of data and VoIP equipment are designing their hardware to deliver faster transmission speeds. Choosing a good cabling infrastructure is very important. Your cabling infrastructure is the life-blood of your company. The cabling you choose dictates how fast your network can transmit data. You can buy the latest network equipment, but if your cable is rated for a slower speed, then your network equipment will be limited to that slower speed. RanderCom sells and installs all types of data transmission cable including Cat 5e, Cat 6, Cat 6e, Cat 6a, single-mode fiber, multi-mode fiber and outdoor/burial rated cables.
RanderCom can also help you with any type of low voltage wiring.  Low voltage wiring is commonly used with the following systems: surveillance, security, access control, intrusion, fire, gate entry, audio/visual, paging/intercom, cellular boosters, and all types of voice/data based systems.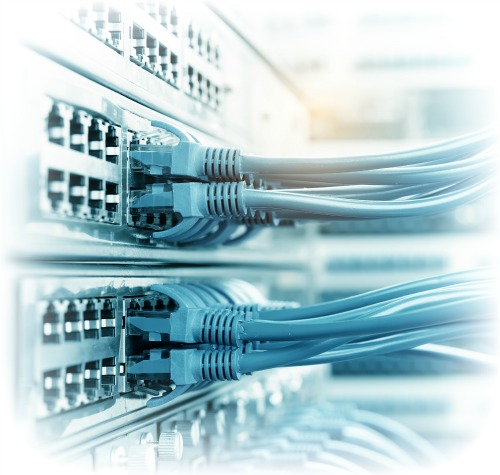 Check out our business partners