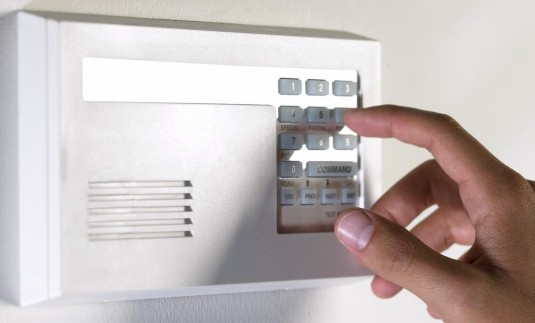 Balancing Security and Convenience
Access control for mid-size and small businesses is a balancing act between who has access to a facility with the convenience for employees to get to work and for suppliers or customers to do business with you.  There are several different control options you can implement from key pads biometric readers or smart card readers to entry phone solutions. Below is a quick overview of different access control options.
Keypads: a code access system that integrates with door controls and can come with audible and visual activity indicators and other features. All users are issue the same code so when it needs to change all users are affected.
Key fobs: are individually coded devices for easy deactivation avoiding the inconvenience of the keypad access where a new code is issued for all users.
Access cards: flexible access control cards are individually coded for easy deactivation and can also serve as identity badges.
Smart cards: are a more sophisticated version of the card access system and can contain additional information or have multiple levels of authorization encoded on them.
Biometric access control: access is coded based on an individual's biological information such as fingerprint, hand print or eye/retina scanning. These system are more expensive and use in situations where a high level of security is necessary.
Phone entry system: used at businesses and residential facilities where a visitor is require to call an individual in the building to gain access.
For reliable building access control solutions that are easy to implement and maintain, turn to Randercom. We offer simple building access control options to more complex solutions that integrate access control with surveillance and other business applications. Let's get started with a free security system analysis – contact us today!