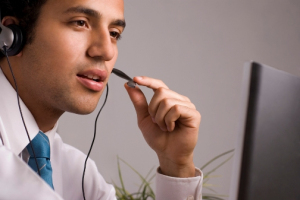 Voice and Data Services
Finding the best value for local, long distance or internet services can be getting lost in a maze. RanderCom represents over 50 different voice and data service providers to serve the growing needs of small and mid-size businesses throughout northeast Wisconsin and Upper Michigan. Turn to us to get you through the maze with a high quality provider at an affordable rate.
Local and long distance services
Reliability is the primary concern of most organizations. However when we can deliver clear reliable service and save them up to 50% on their monthly service bills – we become a hero! Let RanderCom help you find the best service provider for your businesses needs. Our tier one partners are EarthLink, Time Warner and TBI.
Internet access
Are your data and media needs growing? Our knowledgeable staff will make certain your broadband needs match your business usage and requirements at an affordable price. Our strategic partners include EarthLink, Time Warner Cable, US Signal, TBI, Broadvox and others.
Take a closer look at a few of our Voice and Data Providers

We are excited about our partnership with Star2Star particularly because their StarService is an integrated internet based phone service that is delivered to clients at a fraction of the cost of other solutions. Best of all, the quality is outstanding and and was one of the first in the industry to guarantee quality service levels at 99.99%. This quasi-hosted solution is designed to keep your communication systems connected by providing 24/7 monitoring, multiple internet access paths, multiple internet carriers, redundant architecture and automated disaster recovery.
StarService
Service delivered over your broadband, DSL, T1 or Fiber Internet connection and across Star2Star's office network. The features rich system includes:
Integrate multiple offices and remote employees onto one communication platform
Never miss an important call (Find Me/Follow Me feature rings at one or multiple locations)
Create a local presence where your clients are located
EarthLink, Inc is a leading provider of IT, network and communication services to businesses nationwide. Their award-winning reputation for both outstanding customer service and product innovation has our clients coming back year after year. As your mid or small business' voice & data needs change, EarthLink Business™ has services to meet those new challenges with services that include Managed IT services, cloud computing, data centers, security, applications, premises-based solutions, mobility, and support services.
Time Warner Business Class is a crystal clear, digital voice and internet service developed for small to mid-size businesses.
Digital Phone Services: unlimited local, in-state and long distance calling within the US and Canada, Caller ID, direct dial options, online call detail, On-Demand analysis reports, inbound/outbound call blocking options and calling name and number delivery for outbound calls.
Internet Services: Fast, dependable broadband solutions let you access, download, and transfer data with confidence. Customize your plan with security upgrades, web hosting, managed storage, and/or email options.
Ethernet: dedicated local private network plans can be modified with security services to meet a business' specific requirements.
US Signal provides one of the largest Midwest fiber optic networks. Its around the clock network surveillance and redundant architecture supports their performance guarantees and ensures service quality. Services include:
Internet access
Virtual Ethernet to connect multiple sites
Colocation products
MPLS
Private line products
Optical wave (cost effective and flexible way to meet bandwidth needs)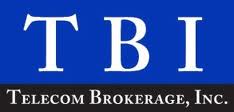 Partnerships with companies like TBI expand the opportunities and cost savings we can offer small and mid-size businesses throughout northeast Wisconsin and Upper Michigan.
Voice and Data Solutions: RanderCom teamed-up with TBI to provide our customers with over 50 resources for local, long distance, Toll Free communication services as well as data services.

Internet Solutions: Our partnership ensures our clients get the type of dedicated access to the Internet services that match their business and security requirements. All at a competitive rate!
Advance Solutions: Need disaster recovery or considering cloud computing for hosting company information or data? These advance solutions include access to your information wherever you are, data protection, back-ups and more. Contact us for additional information.